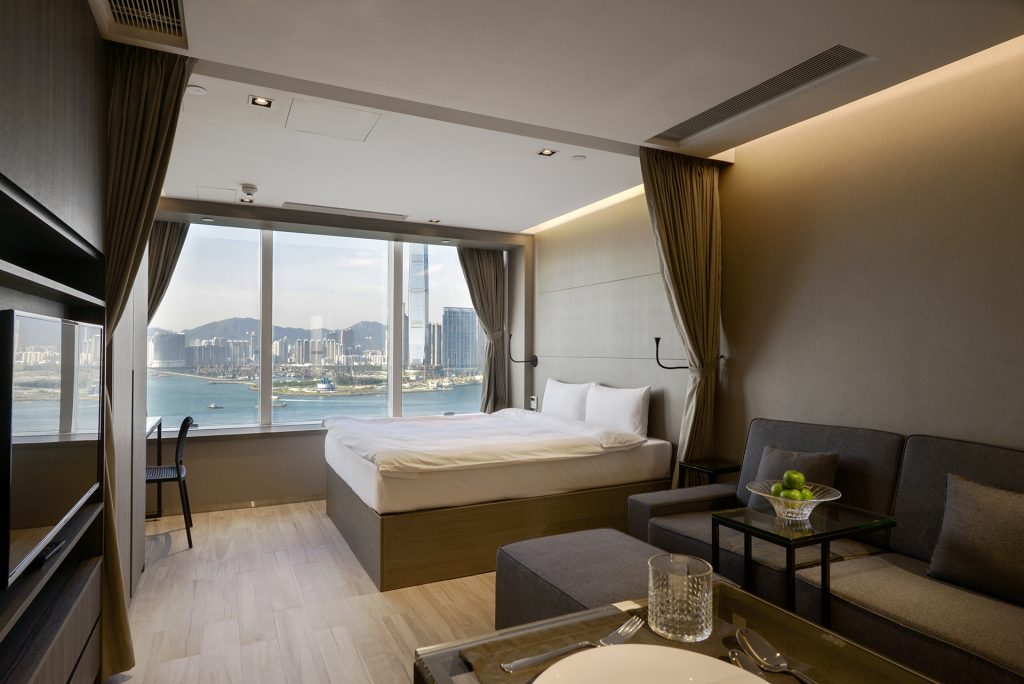 In today's competitive business environment, creating memorable experiences and emotional connections with customers is essential to build long-term brand loyalty. Of which, smell is considered to be the most powerful and emotional of all senses. Creating unique guest experiences is a key trend for luxury, boutique and lifestyle-branded hotels.
CM+ Hotels and Serviced Apartments was under China Merchants Land Limited, located in Financial District, the heart of Central and Sheng Wan. The decent harbour view and city view deluxe rooms are class, elegant and comfortable. Therefore, Chii applies a tropical Tahitian gardenia scent at CM+ Hotels and Serviced Apartments which further enhances the luxurious of the living areas.
Shimmering green fern and fruity notes unfold to reveal a rich floral accord of violet and gardenia in this fantasy scent. An incredibly unique, floral boutique that contains notes of gardenia, jasmine and tuberose sit on refreshing fruity notes. The blooming rose accord balances with hints of fresh cut violets and muguet lily, and well-rounded with nice woodsy, musk undertones.
Tiare bouquet has a sweet and intensive, heady and attractive scent. The dominant floral ingredient effectively awakens and excites the senses. The overall scent processes a rich, creamy, flowery accent, leaving a soft, comfy, long-lasting touch.
With Tiare bouquet, CM+ Hotels and Serviced Apartments attract new customers, increase sales, heighten value perception, and expand brand recognition and customer satisfaction.