Olfactory branding is not limited to grand hotels and fashion retail flagships but also entered in the luxury aesthetic surgery clinics and health care facilities. Personalised ambience scent can improve the clinic sensory experience, put patients at ease and lead the individual to perceive positively his or her experience.
You Beauty Group has 14 branches in Hong Kong, aims at delivering the highest quality services ranging from facial treatments, body treatments to hair removal treatments for all ladies. Although different branches have various interior designs, all clinics have unified spatial layout and ambient condition, leaving perceptions of clean, relaxing and professional. You Beauty further enhances patients' experience through a pure, water-fresh, and slightly powdery scent.
Soothing and clean at the start, this fragrance's base of musk and amber evokes a damp, wooded forest floor layered with soft oakmoss. An extra touch of sandalwood increases the intensity of the overall fragrance. Seductive and unforgettable. A hint of black pepper is metallic and spiky, sharp, balances the brightness and sparkling fuzziness of citrus. Soft, delicate floral tones of jasmine, freesia, rose, water lily, ylang ylang and lotus follow. Not too sweet, but absolutely perfect.
This pretty floral fragrance is absolutely elegant and feminine. The overall scent is intense and inviting, will allow you to experience the springtime blooms without the itchy eyes and runny nose. Even people who do not like florals will love this aroma.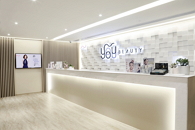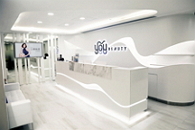 Image References:
You Beauty Offical Website – https://www.youbeauty.com.hk/tc/milestone.php
You Beauty Facebook Page – https://www.facebook.com/youbeauty.com.hk/